FRACKing Awareness Campaign
PLEASE HELP ...
Please support Ian's ongoing campaign to raise awareness of, & CHALLENGE, the Globalist rush towards 'Rampant Corportatism' ... if this inhuman agenda continues unabated, WE will be condemning future generations to lives of unimaginable abject misery.
Login
Subscriptions
| | |
| --- | --- |
| | Fracking Nightmare Newsletter |
Subscribe to our Newsletter

Latest videos
Latest Articles
Member Poll
Do you agree with fracking?
Yes definately
0% [0 Votes]
Yes but not near me
15% [4 Votes]
Probably no
0% [0 Votes]
Definately no
85% [23 Votes]
I don't know
0% [0 Votes]
Votes: 27
You must login to vote.
Started: 07.03.13
Fracking is depleting water supplies in America's driest areas
America's oil and gas rush is depleting water supplies in the driest and most drought-prone areas of the country, from Texas to California, new research has found.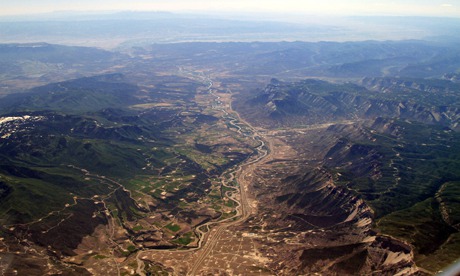 Of the nearly 40,000 oil and gas wells drilled since 2011, three-quarters were located in areas where water is scarce, and 55% were in areas experiencing drought, the report by the Ceres investor network found.

Fracking those wells used 97bn gallons of water, raising new concerns about unforeseen costs of America's energy rush.

"Hydraulic fracturing is increasing competitive pressures for water in some of the country's most water-stressed and drought-ridden regions," said Mindy Lubber, president of the Ceres green investors' network.

Without new tougher regulations on water use, she warned industry could be on a "collision course" with other water users.

Read More: http://www.thegua...ht-oil-gas
Post Comment
Please Login to Post a Comment.